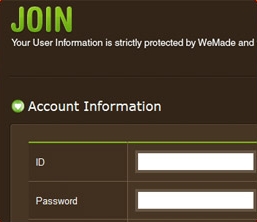 Register
To play Digimon Battle, you will first need to create an account at www.digimonbattle.com
After entering your information at the website,you will receive an email asking you to confirm your account. Follow the instructions in the email to complete the registration process.
Once you've made your account, you can log in to the website with the Username and Password you created previously.
Download and Install
From the website, click on the "Digimon World Client Download" link to download the game client. Once it has downloaded, double-click the file and the game will install itself. You will be asked where you would like to install the game on your computer, or you can let it install to the default location.
After installation is complete, a shortcut icon will be created on your desktop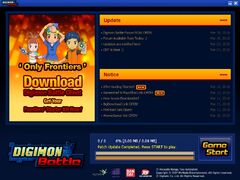 Double-click the shortcut icon to open the game laucher.
The laucher will update your game to the latest version; after which you can click the GAME START button to start the game.
Download Mirrors
AtomicGamer | BigDownload | FileFront | FilePlanet | GamersHell| PlayWhat